8 tags
hedgelifemilo asked: Ryan, Your blog is great. I use to live in Sheboygan and would do many road trips to MKE. It is great that you have a heart for MKE! What causes are you working on?
5 tags
17 tags
Have great credit? Want a CHEAP mobile plan?...
I went into a T-Mobile store today to sign my wife & myself up for a family plan. If you don't know already, T-Mobile is rolling out a whole new strategy for their customers, the biggest change, no more contracts. However if you want the newest phone you'll end up paying full retail cost for it (i.e. $500 or more rather than the $199 when you sign a two-year contract). You can...
6 tags
14 tags
11 tags
God Wants You, They Need You
Before Moses led the Israelites out of Egypt and into the wilderness he spent quite a bit of time discussing and processing the plan God had for delivering his people from the bondage the Egyptians had put them in. Moses was quite shocked that God said I'm going to use you to free my people. So shocked that there was quite a bit of doubt, unbelief and fear on his part. Just take a look at a...
7 tags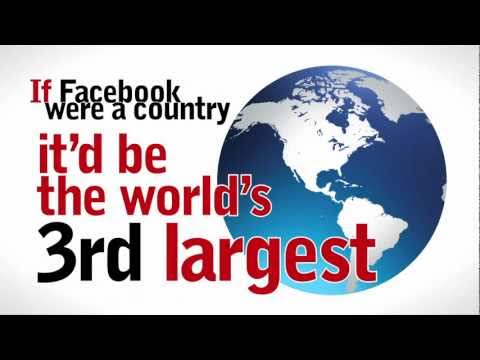 9 tags
How You're Truly Rooted
I'm sure at some point in your childhood you pulled a plant or weed out of the ground and the roots came with it. They were usually a white, almost translucent color and they spread wide, usually a couple of thick long roots with lots of little ones coming off of it. [[MORE]]When I think of a plant's roots I am reminded of the sin in my life. Above the surface I may look healthy,...
5 tags
1 tag
7 tags
backwards kingdom: From "Beauty Will Save the... →
ryanjpugh: A few excerpts from Brian Zahnd's Beauty Will Save the World: When we lose sight of the subtle beauty of the cruciform, we become seduced by the power, prestige, and pragmatism of politics… Without realizing it, we are being subtly seduced into thinking there is a better way to go… Very challenging words. I'm going to be chewing on this for a while.
11 tags
Understanding Opportunity
op·por·tu·ni·ty   [op-er-too-ni-tee, -tyoo-]  Show IPA noun, plural op·por·tu·ni·ties. an appropriate or favorable time or occasion: Their meeting afforded an opportunity to exchange views. a situation or condition favorable for attainment of a goal. a good position, chance, or prospect, as for advancement or success Opportunity, has the word 'unity' in it. When I think of the word and...
12 tags
NFL Predictions: 2012 Season
The NFL is by far my favorite sport to watch. I have not however, ever publicly proclaimed my predictions for a season. So here they are; NFC Division Winners (in playoff seed order) Packers, 49ers, Saints, Eagles Wild Card Lions, Panthers NFC Champion: Packers over Saints Surprise Team: Panthers will make the playoffs a few seasons earlier than expected. Cam Newton will lead them there with...
6 tags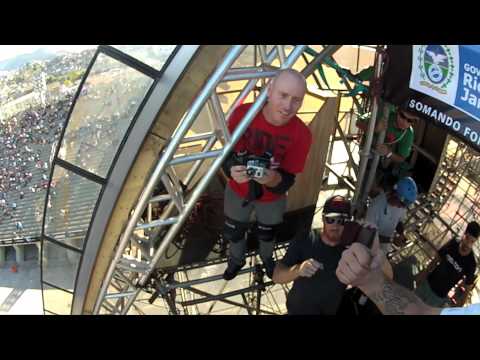 11 tags
[a sane response] to the chaos.
I'm crazy. a crazy christian. i believe in grace. i hope for what's not seen. i believe God can do more than i'll ever be able to conger up in my mind. at times it seems foolish to me. to trust. trust blindly some would say. but i don't know a lot. i act like i do, but really my lack of knowledge far outweighs what i do. so perhaps that's why i trust in God. trust in...
3 tags
7 tags
An Inconceivable Legacy
The Princess Bride is one of my favorite movies of all time. Not simply because Andre the Giant is in it, but because the story offers action, adventure, peril, romance and comedy all wrapped into one. There is one character, Vizzini (on right), who for some reason loves to use the word inconceivable on multiple occasions to describe his disbelief, the unlikeliness of something happening, or his...
8 tags
Twitter Apps Review (TweetDeck)
This will probably be the shortest review that I do on my quest to find the best mobile Twitter app. TweetDeck was horrible. I didn't like it, at all, ever. That's saying quite a bit because I didn't like UberSocial or Plume but both of these apps did at least have a few qualities that I liked when I was using them. TweetDeck is probably the most simplistic of the apps. If you...
11 tags
Twitter Apps Review (TweetCaster)
       This is the third installment of my quest to find the best Twitter app. I started off with UberSocial followed by Plume. Clicking (& reading) those reviews may help in reading this review. In this review and previous reviews I always bold the main points so those of you looking for a quick read can get through this in no time. I would love to hear your thoughts on this review, any of...
Favorite Bible Character
Who is your favorite character in the Bible & why?
7 tags
Twitter Apps Review (Plume)
This past week I continued my quest to review the most popular Twitter apps. If youhaven't read my first post on UberSocial, it may help to read that first before continuing on with my review of Plume. Just a quick reminder, I am using these apps for one week only & am not 'Googling' any answers that the app does not provide for me itself. Below is the list of pros (+) and...
4 tags
8 tags
Twitter Apps Review (UberSocial)
           As I use my smartphone (HTC Evo 3D) more and more I've realized that Twitter is the app I use most frequently. I've also realized that there are several 3rd party apps that you can use with Twitter. Over the next several weeks I will be using and reviewing several Twitter apps (UberSocial, Plume, TweetCaster, HootSuite, Tweetdeck, Twitter's official app and Seesmic)....
11 tags
Dating as a Teenager
                     I asked this question to the guys in my youth group tonight & thought I would throw it out there to all of you to see where your thoughts lie. The question is; Is it possible to be in dating relationship as a teenager & it not be for self-centered reasons? Explain your answer.
8 tags
3 tags
8 tags
8 tags
living backwards: 3 Examples of Why Gungor... →
ryanjpugh: Gungor was nominated for a Grammy again this year. And again they didn't win. It's a tragedy that should never happen. It just isn't right. I'm kinda joking because the Grammies aren't that big of a deal in the grand scheme of things. But seriously, Ghosts Upon the Earth is one of the best albums…
6 tags
8 tags
An anonymous reply to "Church Discipline"
Below is an excerpt from an email I received from someone who is much wiser than I & who I seek out for counsel on matters like the one going on with Mars Hill Church. Their response is candid, concise & hits the nail on the head. I suggest reading these 2 articles first if you don't know what I am talking about. They will put into context the text that follows. Read First         ...
13 tags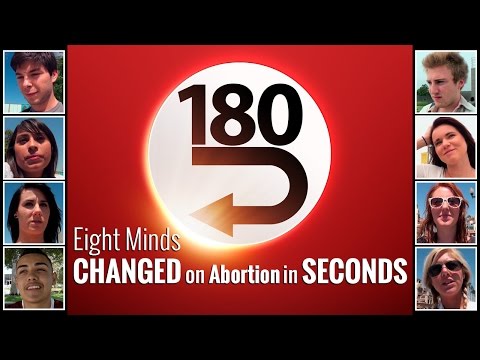 4 tags
Define DEMISE in your own words; Ready, Go!
Use the comments section to give me what your definition of the word DEMISE is.
8 tags
7 tags
7 tags
9 tags
5 tags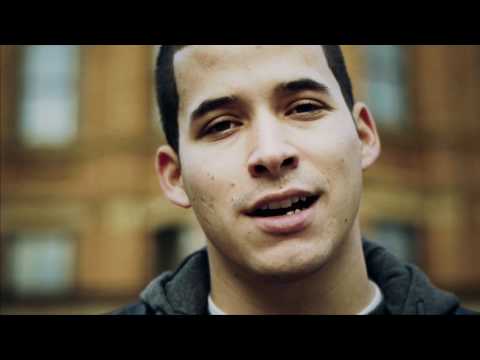 6 tags
The Bible Tweets for Itself 1.9.12 (Tebow Mania)
Tebow Time. We've all at least heard of it these days if we haven't experienced it yet. It really is quite amazing. Underrated, lacking in specific mechanics that are necessary to succeed as a quarterback in the NFL, Tebow continues to push his team on through this memorable season. From a fan's perspective I love it, mostly because it keeps the attention off of my Super Bowl...
1 tag
"Blessed are those who give without remembering and take without forgetting."
– I believe, Princess Elizabeth Bibesco. Correct me if I'm wrong.
2 tags
4 tags
Jim Crow still exists? →
3 tags
"Is the Life-Force the greatest achievement of wishful thinking the world has yet..."
– C.S. Lewis
5 tags
5 tags
12 Hopes for 2012
This list comes from Shane Claiborne. Something challenging for this new year but can be accomplished. Enjoy. Do something really nice – that no one knows about. Spend more money on other people than I spend on my self. Love my neighbor as I love myself. And love myself as I love my neighbor. Laugh often… especially at advertisements that try to convince me that I must buy more stuff in order...
justwaityoullknow asked: Hi! I was looking through the Bible tag and saw that you mentioned YouVersion widget displays a Bible verse everyday for you. I have YouVersion on my iPhone and do the plans, but I don't know how to make it display a "random" passage/verse everyday. Would you mind telling me how you got it to do that? Thanks! ~ Kirsten